Slut-Shame, Sex-Shame, and Kink-Shame – The Experience of Trying to Live Authentically in World of Sexual Bullies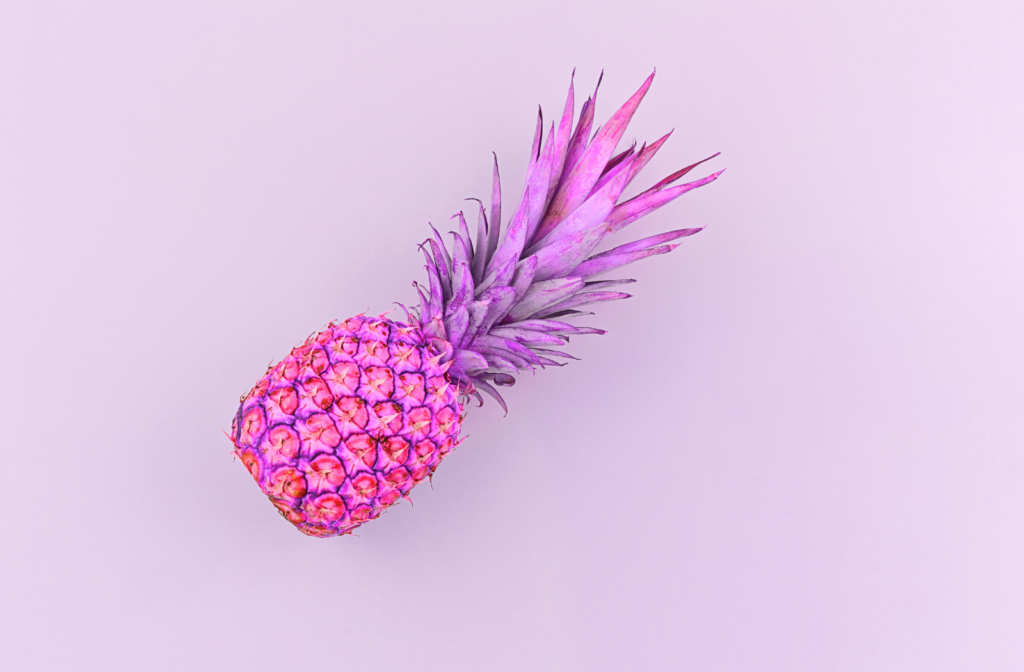 Sex is part of who we are as humans…let's start with that. Every human is here as a result of a sexual act happening in some way. Our society is the result of successful procreation for centuries and yet American culture is simultaneously obsessed with purity, while in the shower or behind closed doors they are engaging in self-pleasure, imagining the next-door neighbor bent over the sofa or getting flogged at a dungeon (for some of us anyway).
Yet, it is this very obsession with purity and continuation of a "should" mentality as a society (i.e. how we think a lady "should" behave, or how we "should" act in polite society, for example. This is also where we get gender and identity stereotypes) that is perpetuating a "shame first, ask questions later" mentality.
As we have spent more time at home, we have seen the world of sex and kink education become more mainstream. We see this in the multitude of online sex, kink, and BDSM classes now being offered, and the least expected people starting an Only Fans profile. There is explosive growth in lingerie ads, adult brands, sex and tech toys, BDSM training and technique books, and more. But yet…we have the world of TOS (Terms of Service) changing in ways that limit us even more on the very platforms we are finding all these new things (ahem, Tiktok). Something doesn't add up.
Think back to the big names in the entertainment industry announcing their Only Fans such as Cardi B and Bella Thorne, neither of which had any nudity beyond the paywall, yet the intrigue and mystery of just what MIGHT be there is what drove the enormous sales of these two beautiful women. I personally support and follow several Only Fan's pages who belong to women I admire who are sexual educators, provocative artists, and yes, are known to be *gasp!* mothers! I have also seen men who you would least expect, including those with self-proclaimed "dad-bods" who have fun engaging with like-minded, sex-positive people on their own personal Only Fans and Patreon pages.
However, far too often I have seen these people, women in particular (myself included), get trolled, dug into the dirt, and have their entire world turned upside down over posting spicey pictures of themselves on a platform NOT open to the public, but behind closed doors and a pay-wall. They have proven to be over the age of 18, consenting adults, not engaging in anything other than ethical sexuality.
Let me be clear here: in my experience and those who I have known personally to have an OF account do NOT go out to the general public, to their friends and family on their personal Facebook pages, to their kid's school, or even on a general forum to announce "Hey all! I'm naked over here! Come see me be naughty! Oh, and don't forget to tell Aunty Karen what I'm up to!" In fact, if you break it down, those on Only Fans or Patreon are often doing their best to stay OUT of the way of anyone who may be offended…yet those are the same easily-offended people that tend to go looking and "stumble" upon a familiar face while "researching" Only Fans, PH, Reddit or Fetlife. Hmm…ironic, isn't it?
The creators on these pages I have come to know personally use a stage name (just like a pen-name an author would use), are highly intelligent (some are doctors, executives, business owners, nurses, legal assistants, etc.), and have found that exhibitionism is their kink. They set up a safe, consenting space in which the platform ensures the user is over 18, protects the images, and ensures the ethical nature of everyone involved. Yet, many live in fear of shame and judgment being passed for what they are choosing to do behind a closed door. They are judged for their sexuality, preferences, kinks, and lifestyle by the same people, I am willing to bet, who sneak behind their own closed doors (and significant others) to jump on "the hub" and 'bate.
The level of hypocrisy is insane.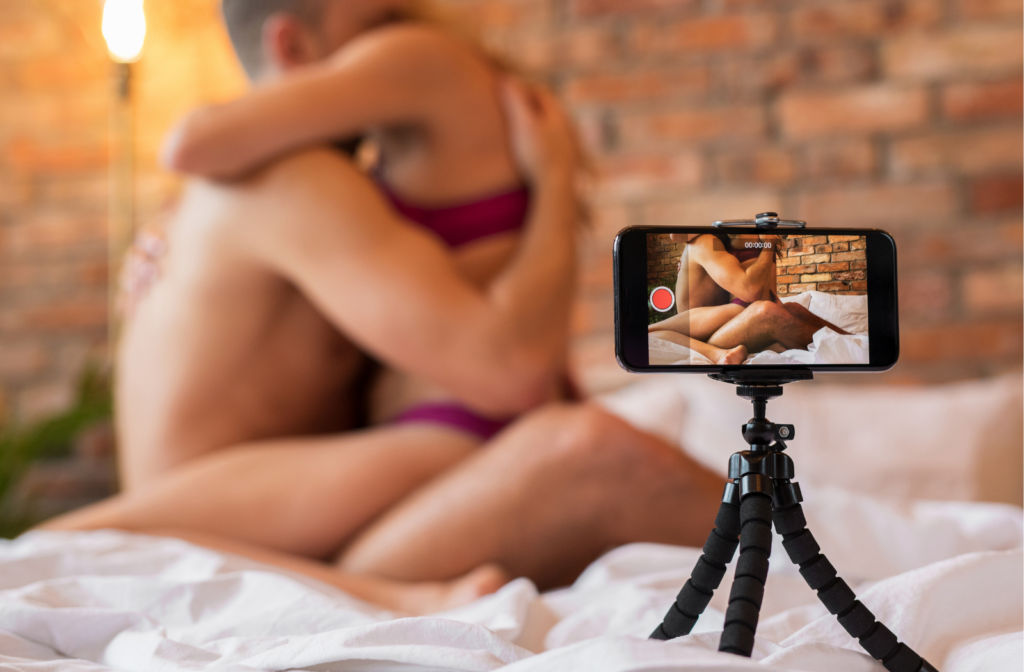 I am sure you have likely heard what happened with Mrs. Poindexter…this woman reported making $150k a month through her OF subscriptions. She stated she and her husband were looking for a way to spice up their marriage a few years back, so they started a Reddit and things grew from there and they explored their exhibitionist side (Young, 2021). When the account began to take off, they began an Only Fans and she quickly became a leading influencer for luxury lingerie, often wearing stunning garments from Honey Birdette, and clearly doing a fantastic job supporting her family while having a beautiful love life with her consenting husband and friends.
However, once other moms at her children's private Catholic academy found out, the children were bullied out of the school (although other reports state they were expelled or left voluntarily…either way, I am proud of this woman for all she had done and continues to do to support her children in a positive environment). I am appalled by the other women who clearly went out of their way to condemn and harm this woman, not because of the money she brought in (she didn't need it as she is also a high-level executive), but because of the WAY in which she earned her money by wearing provocative clothing and having a good time. I applaud her for bouncing back the way she did!
I have heard other amazingly funny, inspirational, and giving women on TikTok who use their OF and Patreon platforms as a way to raise money for victims of domestic abuse, as well as charitable giveaways to followers who come to them in dire need (The Mafia Aunty @mafiaauntie on TikTok, for example, is my personal hero in this).
There are other women who are safe-sex, sexual-health, kink-education advocates, and kink-aware therapists who use platforms like TikTok and IG to promote both their message, as well as their Only Fans page (which often funds their work in sex/kink education and sexual-health), who are also mothers who have chosen this means as both a fun and gratifying outlet, as well as one that allows them to be present for their children during the day while providing everything they need for a healthy, stable, life in an ethical way. They are accountants (seriously…the taxes, expenses, and documentation needed to run a home business is a whole other level), they are creative directors finding the right lighting, backdrops, props, makeup, and outfits. They are scriptwriters and masters of eros, writing the perfect scene and often completing all aspects of set up and take down alone. They are tech-experts and social media marketers. They market and promote themselves, spending 15+ hours to get seen, but not seen too much to avoid trolls or potential conflicts if anyone in their "vanilla" life were to find out. They often work until the wee hours of the morning, 7 days a week, engaging, marketing, promoting, saving, all while still getting the day-to-day life essentials such as laundry, cooking, cleaning, homework, family events, etc. tended to.

All-the-while this is happening, many of these women are slut-shamed, sex-shamed, or kink-shamed for keeping their passions BEHIND a wall, in private. But, Lord help them for having the "audacity" to express their interests or may entice too much sexual thought in someone who might see them.
Here is the definition: Slut-shaming is defined as "the act of criticizing or devaluing a person based on their sexual reputation (either real or perceived). It's a technique for controlling people's sexuality using retrograde cultural norms. Rarely does it actually condemn any specific amount or act of sex. Instead, it's a catchall way of telling a person they're bad, immoral, or worthless. People in monogamous marriages get slut-shamed, celibate people get slut-shamed, abuse survivors get slut-shamed, and children get slut-shamed. (Moon, 2020)" Shaming can also lead to revenge porn distribution (England, 2020).
I will be honest and vulnerable here. I have experienced sex/slut/kink shame throughout my life, like many other people I have come to know. In high school, I was regularly called a slut for the way the boys looked at me and for being a bisexual, while also called a prude by the guys I went out with if I didn't have sex or give them "head" because, as they'd say, I had "done it to that one guy." I was shamed later for being a fitness competitor and looking too masculine, yet most females I'd try to be friends with looked at me like I was a threat and treated me as such because I genuinely was desperate to be their friend and they assumed I was "fake-nice".
Flash forward: I was shamed during past relationships for seeking to explore my kinks, but was expected to accept that the sex life we had was "good enough." I was made fun of regularly, teased, and told I shouldn't dress "slutty" and if I wore something too revealing. I was always left feeling like something was wrong with me for wanting to dress sexy or confidently. But because of the past, I accepted that this was how I "should" be treated.
When I finally found my voice and chose to find happiness, I finally understood what it meant to live authentically, free, and without shame in a relationship when I married my partner. I wanted my kids to also see a mom that was happy, loved, and could give them a home filled with smiles. If I wasn't feeling love for myself, I couldn't give love to anyone else. That was the hardest lesson I had to learn.
That doesn't mean, however, I don't experience shame from trolls, like many others out there who are in a sex-positive line of work. It does (I hope) help to put into context why this subject is so sensitive to me and why I am so passionate about fighting shame like this. It destroys the self-worth and self-love of another human, and it happens all the time in the media. We see it from trolls who hide behind fake profiles, people who we thought were our "friends", family, co-workers, etc. While I wish a thick skin wasn't necessary, I hope that in spreading more awareness around the level of shame that is all around us, we can help to identify and stop it in its tracks. No one deserves to feel shame for their sexual interests, gender, identity, or sexuality. To the trolls: My wish for you is to feel the love you need so you want to share that love with the world. To those that support us in sex-positive lifestyles, thank you for being open-minded and an advocate in a world where positivity and acceptance are so needed.
All of this is to say if you are a victim of sexual bullies and shaming, you are not alone. You are loved. You are seen. You are VALUED! We can't control the world, but we can control ourselves and our actions. We can choose how we react to the trolls by blocking or deleting them. We can arm ourselves with knowledge and know our rights and the laws around our lifestyles. We can rest easy knowing our families are provided for and we are doing everything we can to live authentically and ethically.
To come full circle, sex is what got each of us here. Embrace it.
Peace and love to you all!
– Dr. K
Psss…. Don't forget to check out The Submissive Next Door Podcast on Apple Podcast/iTunes– subscribe and give us a rating, pretty please! If you like what you hear and see, please consider becoming a Patreon. Patreon members get episodes early and access to an exclusive bonus feed and provocative photography projects. Patreon also is home to Dr. K's Erotica Reviewing "Naughty Librarian" series! Merch, workshops, kink events, and more for as little as $3 a month. You guys are amazing!
Affiliate Links – Feel like shopping? Use these links to get a discount and help support the podcast too!
Lovehoney – Use this Link to get 10% off your first order from one of the top Luxury Sex Toy Shops in world!
The Stockroom – BDSM and D/s luxury toys, tools, and gear
Lovense – Luxury High Tech Sex Toys for Love at a Distance
SheVibe – Sex Positive Sex Toys for the Adventurous!
Dr. K's Official Goodreads page – For the Book Lover
Check out The Submissive Next Door's Back Room
Social Links