Dr. K & Big Daddy Talk Munches, Play Parties, and Dungeons! Ep. 16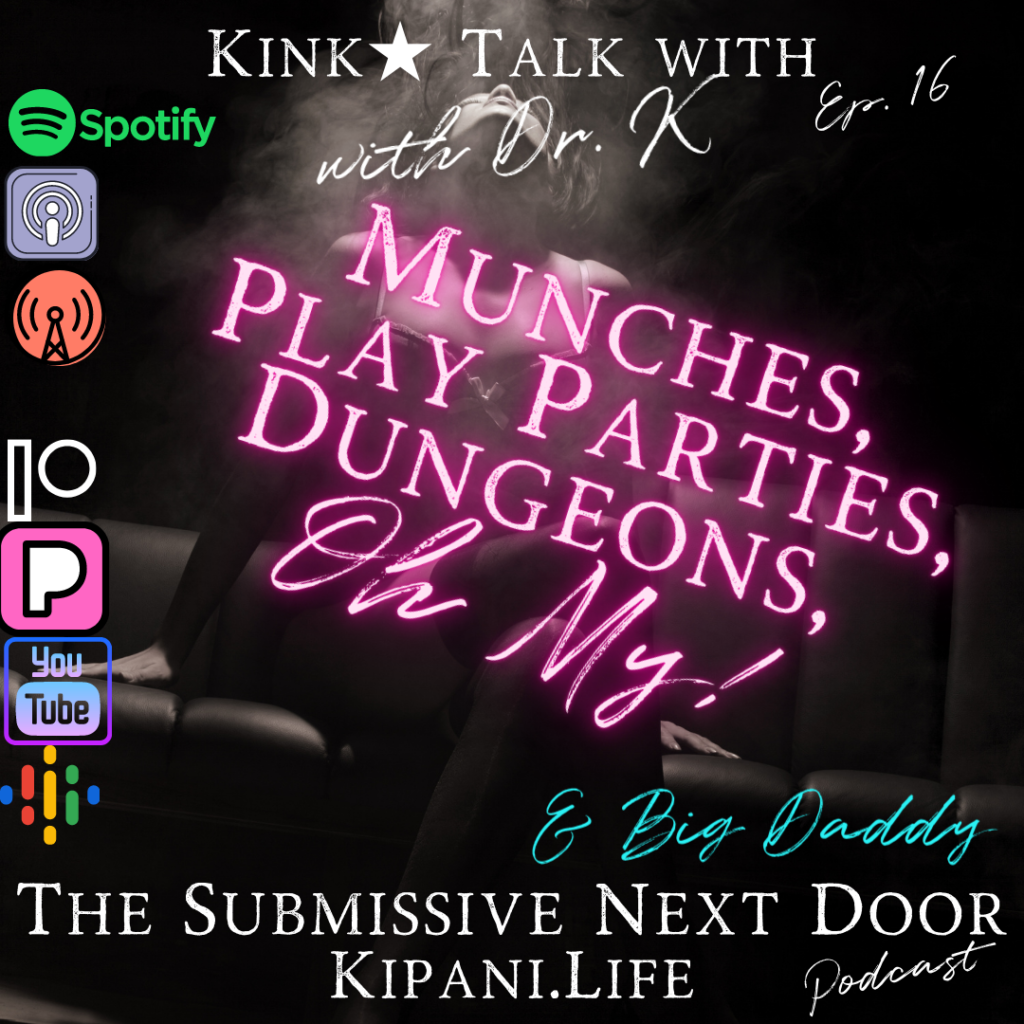 Grab a drink and chill with Dr. K and Big Daddy while we reminisce about our first play party and dungeon experiences, a deeper dive into the exhibition kink, tips for finding your own munches, communities, and virtual events, and how to open the door to conversation with your partner about exploring new sides of themselves. We also discuss why the exhibition kink is such an erotic turn-on to us, and how we found our communities. Phew! That's a lot to unpack! Let's get kinky!
Psss…. Don't forget to check out The Submissive Next Door Podcast on Apple Podcast/iTunes– subscribe and give us a rating, pretty please! If you like what you hear and see, please consider becoming a Patreon. Patreon members get episodes early and access to an exclusive bonus feed and provocative photography projects. Patreon also is home to Dr. K's Erotica Reviewing "Naughty Librarian" series! Merch, workshops, kink events, and more for as little as $3 a month. You guys are amazing!
Affiliate Links – Feel like shopping? Use these links to get a discount and help support the podcast too!
Lovehoney – Use this Link to get 10% off your first order from one of the top Luxury Sex Toy Shops in world!
The Stockroom – BDSM and D/s luxury toys, tools, and gear
Lovense – Luxury High Tech Sex Toys for Love at a Distance
SheVibe – Sex Positive Sex Toys for the Adventurous!
Dr. K's Official Goodreads page – For the Book Lover
Check out The Submissive Next Door's Back Room
Social Links