Ep. 15 – Did You Learn About Anal Training During the Pandemic? You Are Not Alone!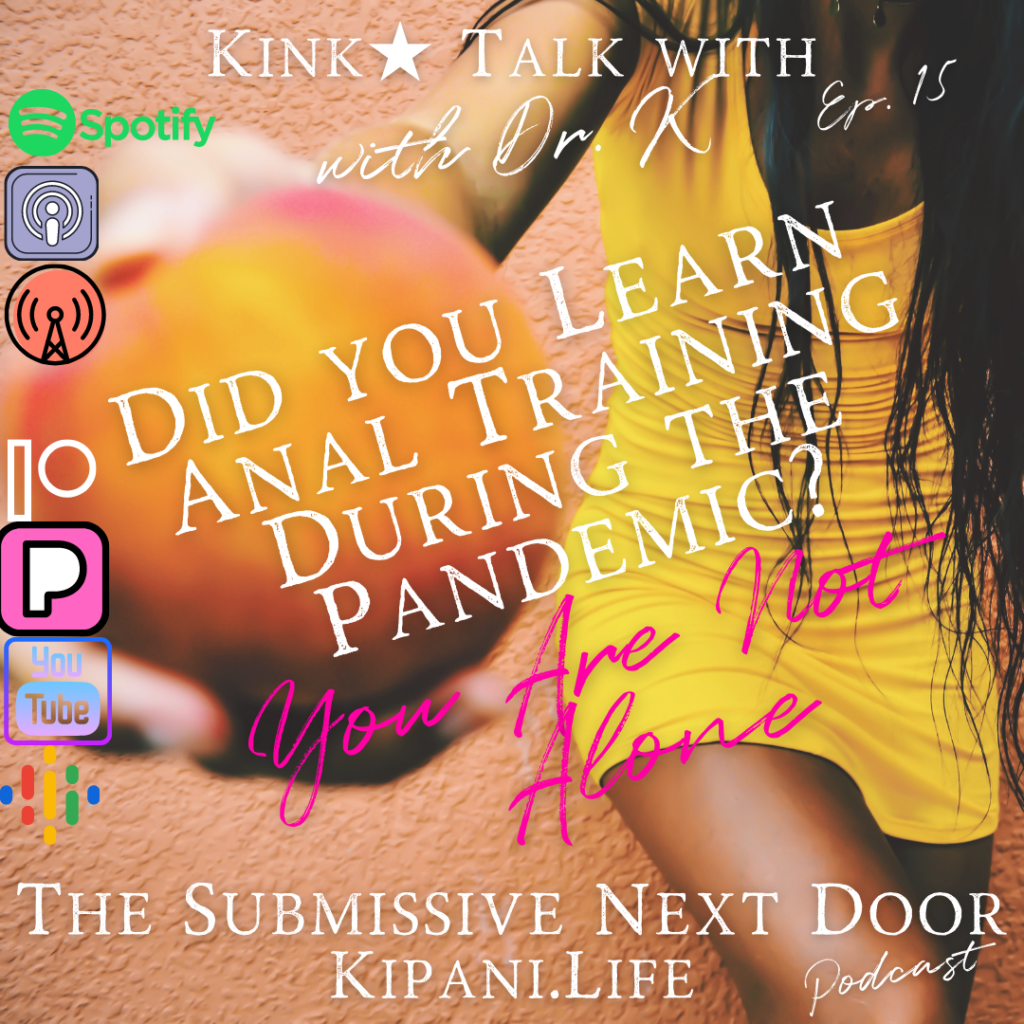 If you researched anal or explored your sexuality more since the lockdowns, you are not alone! It's clear that since the lockdown happened, we have spent a LOT of time with ourselves, and let's face it… the mind enjoys wandering to interesting places. Let's take a look at a recent scientific study on the different taboo kinks and sexual exploration people have done since the Pandemic. I also share insights on how to open up to your partner and begin exploring new parts of each other's sexuality.
References:
Check out the VLog Podcast Version of this Episode Here
Check out The Submissive Next Door's Back Room
Psss…. Don't forget to check out The Submissive Next Door Podcast on Apple Podcast/iTunes– subscribe and give us a rating, pretty please! If you like what you hear and see, please consider becoming a Patreon. Patreon members get episodes early and access to an exclusive bonus feed and provocative photography projects. Patreon also is home to Dr. K's Erotica Reviewing "Naughty Librarian" series! Merch, workshops, kink events, and more for as little as $3 a month. You guys are amazing!
Links for this Episode:
You are also helping to support the continuation of The Submissive Next Door Podcast, and Dr. K's work with advocacy in the D/s and Sexuality communities. Thank you for your support!
Affiliate Links – Feel like shopping? Use these links to get a discount and help support the podcast too!
Lovehoney – Use this Link to get 10% off your first order from one of the top Luxury Sex Toy Shops in world!
The Stockroom – BDSM and D/s luxury toys, tools, and gear
Lovense – Luxury High Tech Sex Toys for Love at a Distance
SheVibe – Sex Positive Sex Toys for the Adventurous!
Dr. K's Official Goodreads page – For the Book Lover
Social Links