More Than Sex: Ep. 1 – Behind The Orgasm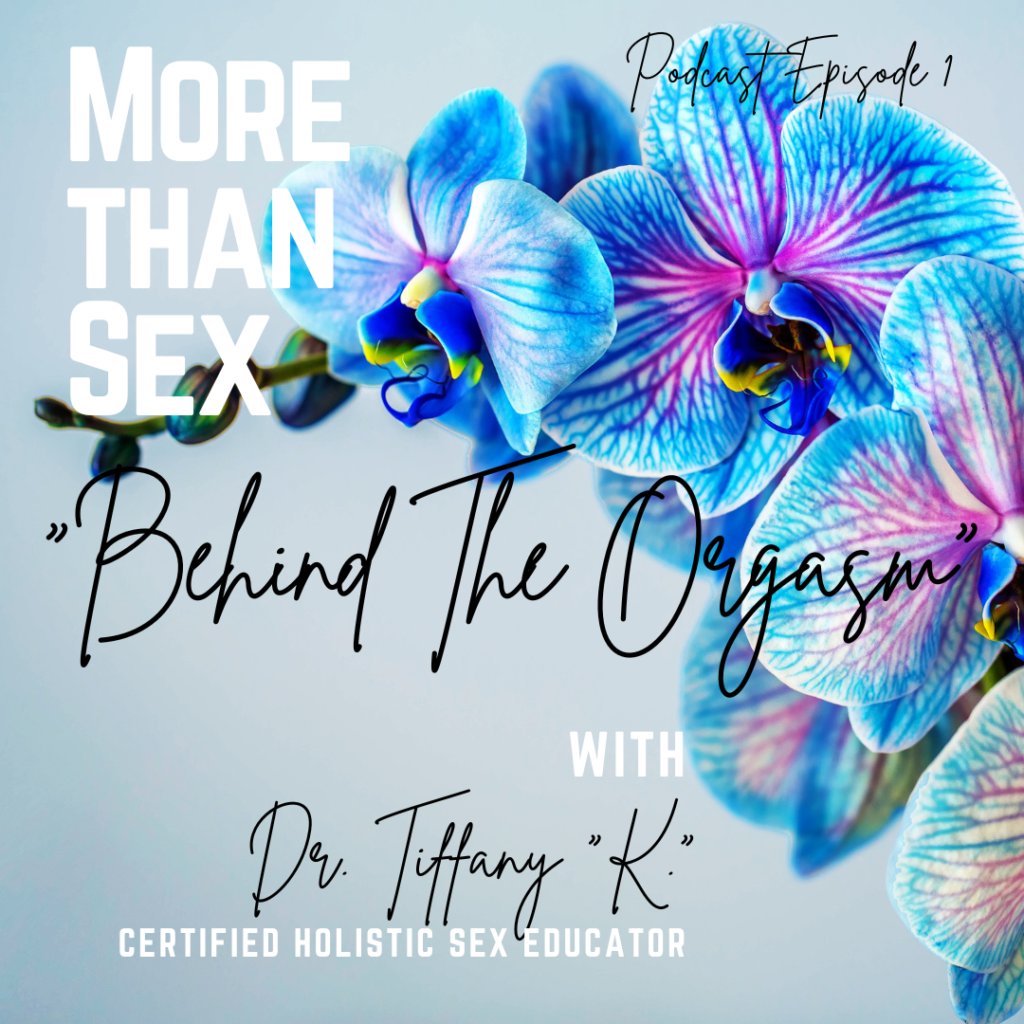 Today's Topic: Behind the Orgasm
In this episode, I'm going to break down the mechanics of the orgasm and share tips on how to set yourself up to experience fully embodied pleasure… The topics I'll be covering today include:
Stats around orgasms

The orgasm gap and why it matters

What stops us from achieving orgasms

Creating ritual space (and why it's important)

pre-foreplay vs. foreplay

The importance of feeling vs. thinking

Techniques to prepare your body

Celebrating pleasure – not just sex or orgasms

What to do if you feel rushed, whether you begin to rush yourself, or you feel rushed by your partner
And more!
Video Version of the Podcast Available to My Subscribing Supporters Here
Links for this episode:
Research Article: Sexuality, without that mirror': The role of embodied practice in the development of sexual potential by Tarryn Ellison
Book: Come as You Are by Dr. Emily Nagowski
Book: Becoming Cliterate by Laurie Mintz
Book: Tell Me What You Want by Dr. Justin Lehmiller
Additional Resources
Site: The National Coalition for Sexual Freedom
Site: AASECT (American Association of Sexuality Educators, Counselors and Therapists)
Site: TASHRA (The Alternative Sexualities Health Research Alliance)
Site: TASHRA's Research
Site: The Society for the Scientific Study of Sexuality
Site: Center for Positive Sexuality
Site: Sexual Health Alliance
Site: Kinsey Institute of Indiana University
Ways to Connect
Official List of Social Links, Exclusive Lessons, Blog, & More!
Dr. Tiffany "K."'s Official Goodreads page – For the Book Lover
Book a Consultation Session with Dr. Tiffany "K."
Call for Submissions:
If you are a current or aspiring writer, poet, researcher, sex educator, or sex therapist in the field of sexuality, my blog is currently open to submissions ranging from creative or erotic poetry, short stories, toy reviews, research topics, etc. If you have a topic and writing sample you would like to pitch, please visit the submissions page to learn more.
Psss…. Don't forget to subscribe to the podcast and give a rating, pretty please! If you like what you hear and see, please consider becoming a supporter. Supporting members through a monthly subscription get podcast episodes days before they go live, video versions of the podcast episodes, exclusive uncensored lessons, updates on research, workshops, courses, behind-the-scenes content, a first look at my uncensored artwork, poetry, erotica, merch discounts, and much more! I also share holistic sexuality tips, liberating art, embodiment practices, and rituals for just $5 a month! It's supporters like you that keep the podcast and research going! Thank you!
Affiliate Links – Feel like shopping? Use these links to get a discount and help support the podcast too!
1st Phorm – Elite Fitness Products for High-Performance Training and Health
Le Wand – Luxury Sex Toys with an empowerment mindset!
The CowGirl – The Award-Winning Riding Sex Toy
Lovense – Luxury High Tech Sex Toys for Love at a Distance
SheVibe – Sex Positive Sex Toys for the Adventurous!
Additional Resources:
Consent Counts Resources from the NCSF (National Council for Sexual Freedom)
About SESTA/FOSTA: Information relating to how the changes in the law have to affect TOS across social media and inadvertently create issues for those in the field of sexual and reproductive health.
Reid's Safer Sex Elevator Speech