The Awkward Giveaway! Unboxing of Awkward Toaster's Giveaway Loot!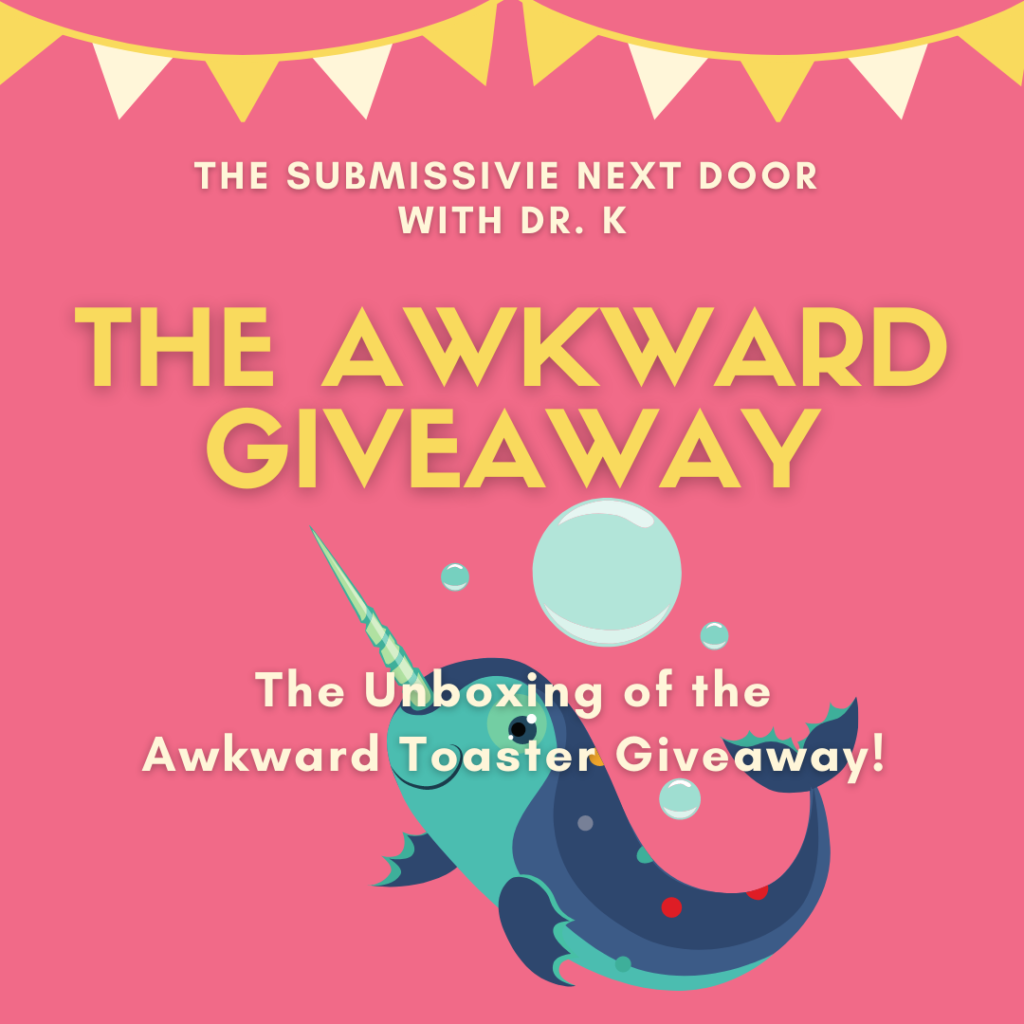 Hey folx! I am so happy to bring you this little video! Awkward Toaster on TikTok and IG did a fantastic giveaway and I won! Join me on my first unboxing journey! And don't forget to check out all the great stuff that Awkward Toaster has going on!
Follow his TikTok Here: https://www.tiktok.com/@awkward_toaster
Follow his IG here: https://www.instagram.com/awkwrd__toaster
See the YouTube Video Unboxing Here
Psss…. Don't forget to check out The Submissive Next Door Podcast on Apple Podcast/iTunes– subscribe and give us a rating, pretty please! If you like what you hear and see, please consider becoming a Patreon. Patreon members get episodes early and access to an exclusive bonus feed and provocative photography projects. Patreon also is home to Dr. K's Erotica! Merch, workshops, kink events, and more for as little as $3 a month. Y'all are amazing!
_________________________________________________
Affiliate Links – Feel like shopping? Use these links to get a discount and help support the podcast too!
About SESTA/FOSTA: Information relating to how the changes in the law have to affect TOS across social media and inadvertently creating issues for those in the field of sexual and reproductive health.
Check out The Submissive Next Door's Back Room
Social Links